"He is shaking the rabbit." (About Mr Hammond from my live comments on Autumn Statement)
As I was Live Blogging (stressful for a Swedish native btw) for Enterprise Nation commenting on the Autumn Statement earlier this week, I pointed out that Mr Hammond was "Shaking the rabbit".
It is safe to say that none of the suggestions on my twitter feed following that was a correct description, hence this clarification. (This happens frequently for those who have the unfortunate of working with me on a regular basis).
I regularly use Swedish expressions to explain myself, with limited success of translating them into an English equivalent.
Shaking the Rabbit
Let's say that you have a 3 hour presentation to Senior Management. You and your team have worked hard on your presentation, and it is as solid as it can get, with one or two exceptions where there just isn't as robust and solid info as you would like, or an area of contention between board members.
That's when you shake the rabbit.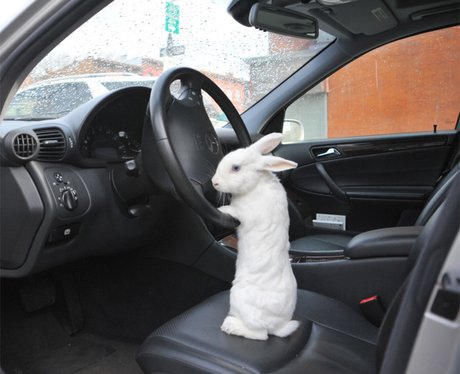 By creating a focus area somewhere else that attracts everyone's attention, you increase your chances of getting through your presentation while maintaining focus on the parts that you would want to emphasise. There are of course many clever ways to do this.
Next time you review someone else's presentation, see if they have one. If so, chose if you want to call it out, or if you just want to use it as a landmark….what was it taking the focus OFF?